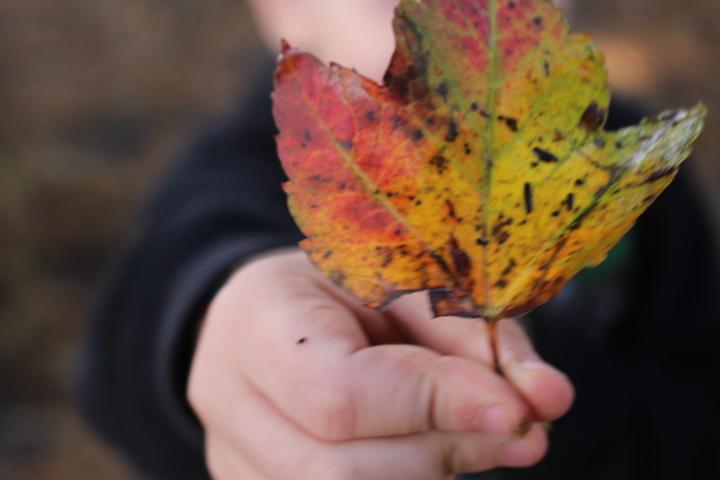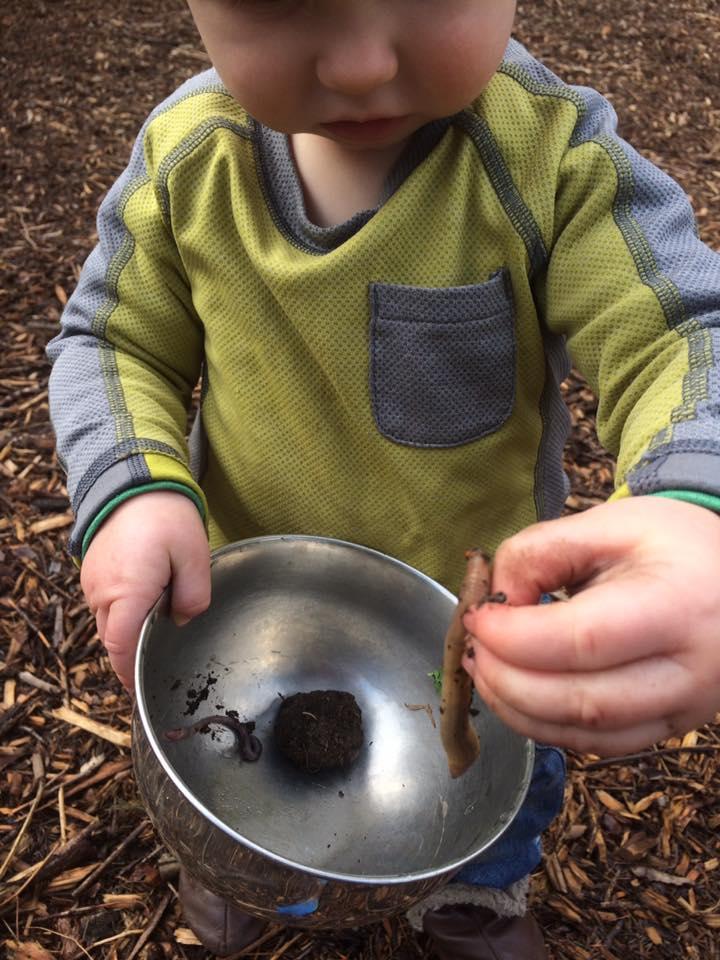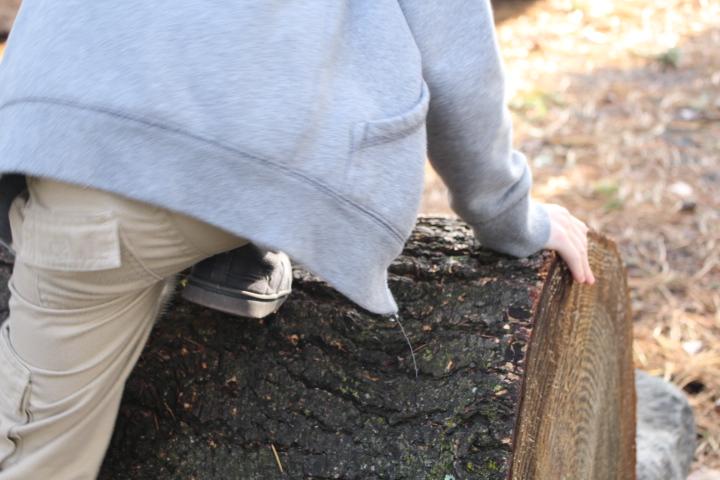 Frequently Asked Questions
How many children are in each class?
Each class will have a maximum of 12 students. This number allows for a low 1:6 ratio and provides lots of opportunities for each class to be uniquely defined by each individual student.
What does nature immersion mean?
Nature immersion follows new evidence that children in early childhood learn best through play and that play is endless in an open-ended environment such as the outdoors. Our classroom is almost 1/2 an acre of beautiful property with access to year round vegetable and herb gardens, rock beds, mud kitchen, natural climbing structures and anything else the children can cook up. We provide a wonderful, inviting space with lots of engaging materials and the children bring inquisition and curiosity and together our classroom takes off.
What does a typical day at play school look like?
We keep a loose flow to our day to allow the children to plan, create, and work as they choose. We do have an opening and closing of our day and spend time prepping our meal together and eating. Besides those we try to keep required transitions and schedules minimal so that our activities and lessons organically arise from the children's interests and play throughout the day.
Does my child need to be potty trained?
Because of the nature of the program, all students must be able to be independent in their toileting needs. This includes being able to independently undress and redress as needed to use the toilet (which is outdoors!) as well as being able to recognize their need to take a break in the midst of their playtime. If your child is in the process of potty learning please feel free to connect with us via our 'contact us' page to get a more specific answer.
What about the rain/wind/cold?
We have found that children love playing outdoors rain or shine. Each season presents us with different learning opportunities and the children take full advantage of their time whether in the rain or in the sunshine. We do follow the local school guidelines in regards to snow or inclement weather closures.
What kind of trainings and qualifications do the teachers maintain?
Both teachers have a rich background full of ECE trainings and experience that have lead them to this path. Teacher Ronita is in the process of being certified as a Forest Kindergarten teacher through Cedarsong Nature School in Washington. In addition she also has a degree from PCC with lots of ECE credits. She is also certified in first aid, cpr, as well as food handling. Teacher Maddie taught in a local preschool for 5 years where she was trained in Positive Discipline for the preschooler as well as Floor Time (relationship-based play therapy). She has a degree from PCC and has taken ECE classes from both PCC as well as Portland State. She also enjoys studying methods such as RIE and the teachings of Janet Lansbury in her free time.
Do I need to pack a lunch?
Lunch is provided for both of our classes. The children spend a portion of each day in the ritual of preparing and sharing their meal together. We aim to find fun and adventurous recipes for the children to make that allow for the use of seasonal and local produce (from our own garden whenever possible) as well as using eggs from our chicken friends. This creates an awareness of where our food comes from and the work of the earth and animals in providing us with nourishment.
When do I need to sign up by?
We start enrollment in January for our September classes. We will have rolling enrollment until our classes are filled. In the case that we have a spot open up mid-school year we will make an announcement via our fb page.
Are there animals at Kinder Gardens?
We have a friendly older pup who loves spending her time with the children. She will faithfully follow anyone around who is willing to offer her a pet. We also have 6 lovely chickens who free range on the property and love when the children help nourish them by digging and turning over the soil for them to find worms. Joining us this spring are two friendly oversized bunnies that will have a lovely habitat in our back play area as well.